Patrick Widing has established a reputation for building high-quality custom homes in Fenton and the surrounding communities. Because of his drive and passion for his work, he has earned the admiration and accolades of his clients and other home construction industry professionals.
Patrick is a second-generation licensed and insured custom home builder with decades of experience. He has owned and managed his own construction company for over a quarter of a century. He has earned the loyalty, dedication, and dependability of his team time and again by consistently displaying a respectful, straightforward, honest work ethic that they can depend on. Patrick has surrounded himself with a team of licensed and insured tradesmen, design professionals and suppliers who offer the highest quality materials and products as well as superior craftsmanship and services.

Patrick's focus and his attention to detail have resulted in delivering homeowners the highest quality, one of a kind finished product that will stand the test of time. So when it comes to selecting a custom home builder, Patrick Widing is a name you can trust.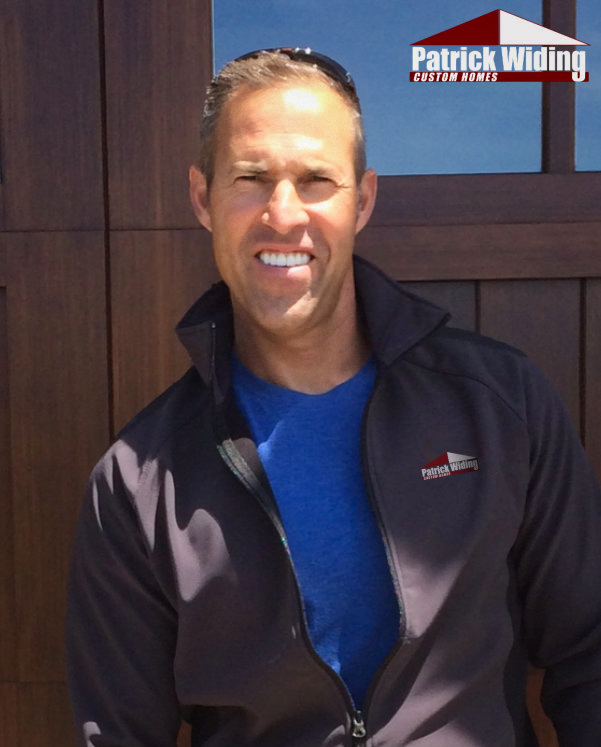 Our mission is to exceed our customer's expectations in all aspects of the building process. To gain their trust and respect by providing a client-focused, honest and transparent experience utilizing open lines of communication between builder and homeowner at all times.
We strive to maintain the highest level of professionalism, integrity, and fairness in our relationships with our suppliers, subcontractors, professional associates and clients, 100% percent of the time.
Details make the difference. It's those details along with a "spirit of excellence" approach towards every project that sets Patrick Widing Custom Built Homes apart.